Dentistry is a profession that requires high ethical standards and a commitment to the well-being of patients. However, not all dentists adhere to these principles, and some may engage in overtreatment, which is the provision of unnecessary or excessive dental services for financial gain or other reasons. Overtreatment can harm patients physically, emotionally, and financially, and can erode the trust and reputation of the dental profession. By visiting an out-of-network dentist, you may be able to avoid overtreatment and receive better value for your money.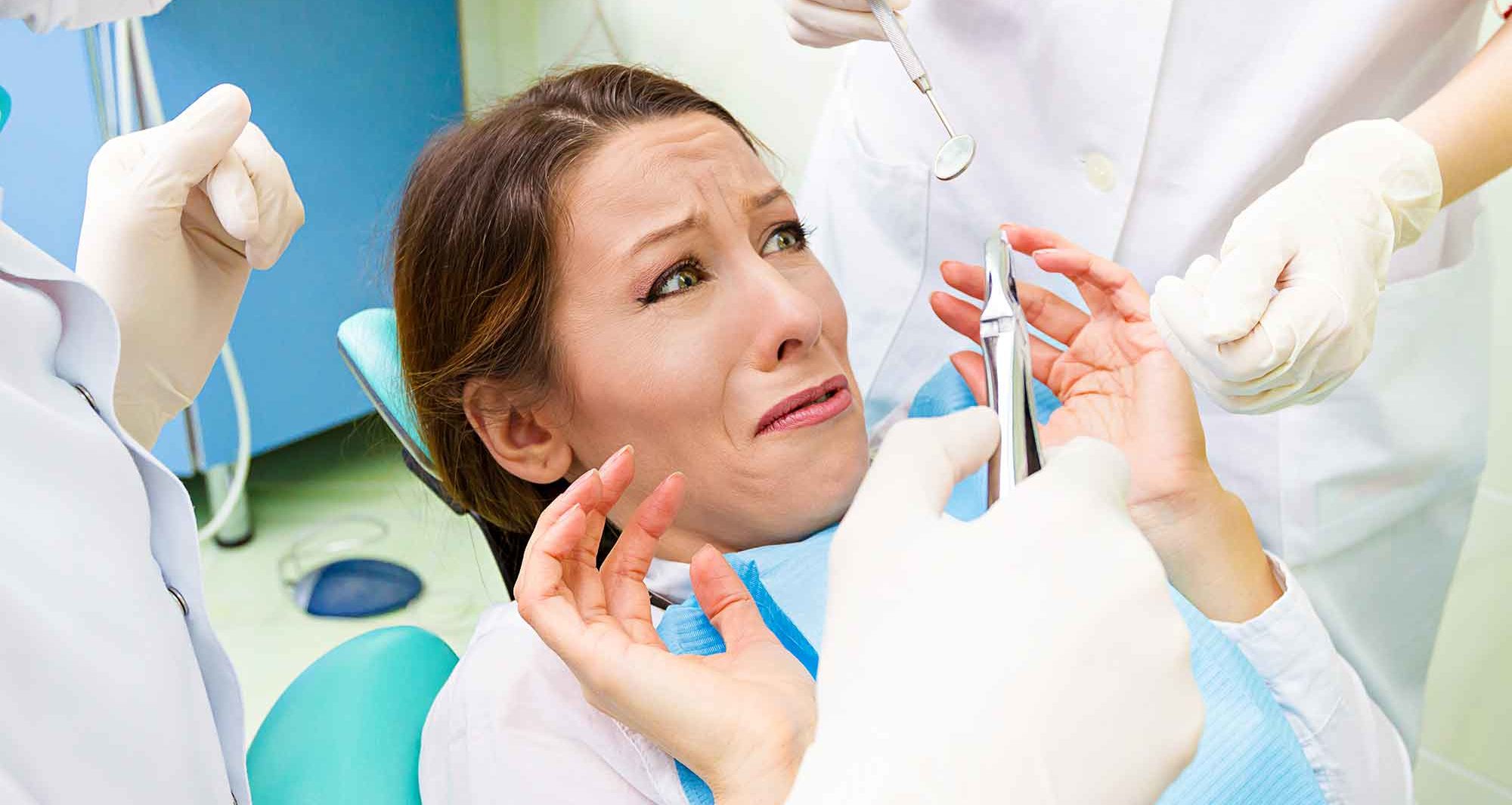 Factors Leading to Overtreatment
One of the factors that may contribute to overtreatment is the influence of dental insurance networks. Dental insurance networks are groups of dentists who agree to accept lower fees from insurance companies in exchange for more patients. However, this also means that these dentists may have to perform more procedures or use cheaper materials to make up for the reduced income. Additionally, some insurance companies may impose quotas or incentives for dentists to meet certain targets or sell certain products.
As a result, some dentists who belong to dental insurance networks may be tempted or pressured to over-service their patients, such as by recommending crowns, fillings, or extractions that are not clinically justified, or by suggesting cosmetic treatments that the patient did not ask for. This can expose the patient to unnecessary risks, such as infections, complications, or failures of the treatment. It can also increase the patient's out-of-pocket costs, as they may have to pay for co-payments, deductibles, or services that are not covered by their insurance plan.
Method 1:  Out-of-Network Provider Advantage
On the other hand, some dentists choose not to participate in dental insurance networks and instead operate as out-of-network providers. These dentists are not bound by the contractual agreements or restrictions of the insurance companies and can set their own fees and standards of care. They can also offer more personalized and comprehensive services to their patients, such as by spending more time with them, using higher quality materials and equipment, or providing more preventive and conservative treatments.
By visiting an out-of-network dentist, you may be able to avoid overtreatment and receive better value for your money. You may also benefit from a more trusting and respectful relationship with your dentist, as they will not have any ulterior motives or conflicts of interest when providing you with dental care. However, you should also be aware that visiting an out-of-network dentist may entail higher upfront costs, as you may have to pay the full bill at the time of service and then seek reimbursement from your insurance company later. You may also have to file your own claims and paperwork with your insurer.
Method 2: Patients Should do their Research
Therefore, before choosing a dentist, you should do your research and compare your options carefully. You should look for a dentist who is qualified, experienced, and ethical, and who can meet your needs and expectations. You should also check your dental insurance plan and understand what benefits and limitations it offers. You should ask your dentist about their fees, payment options, and treatment plans, and make sure you are comfortable with them before proceeding with any dental work.
Remember: Preserve your Natural Teeth
The natural tooth is better than dental restoration material because it has superior structure, function, biocompatibility, and aesthetics. Preserving the natural tooth is important for preventing further damage or loss of the tooth and for maintaining oral health and quality of life. Preserving the natural tooth can be achieved by practicing good oral hygiene habits, avoiding or limiting damaging factors, and seeking timely and appropriate treatment for dental problems or conditions. 
Remember, your smile is important and deserves the best care possible. By being informed and proactive, you can find a dentist (out-of-network dentists have their advantages) who will respect your wishes and protect your oral health.
Visit Coastal Smiles Newport Beach
Dr. Daniele Green, DDS is a well known and respected Cosmetic Dentist in Newport Beach. She has been a leader in cosmetic dentistry for over 10 years, working with many of OC's elite and celebrities over that time. Dr. Daniele Green's passion is to provide her clients with an absolutely beautiful smile and if her clients already have a smile that they are proud of then she will partner with them to maintain their smile so it stays beautiful for the rest of their life.
Dr. Daniele Green listens to her patients and cares enough about their overall dental health that she will
Dr. Daniele Green is an ethical dentist who values the trust and respect of her patients and society. She follows the principles of patient autonomy, nonmaleficence, beneficence, justice, and veracity in her dental practice3. She always puts her patients' needs and interests first, and never overtreats or undertreats them. She provides the best quality of dental services with honesty, compassion, and professionalism. She respects the biological compatibility and aesthetic appeal of the natural tooth, and strives to preserve it whenever possible4. She also maintains an ongoing dialogue with her patients, colleagues, and community about ethical issues and dilemmas in dentistry. Dr. Daniele Green is not only a skilled and experienced dentist, but also a moral and responsible professional.
To book an appointment with Dr. Daniele Green and to experience dental artistry, science, and care at its best, call the Coastal Smiles Newport Beach main office located near Fashion Island, Newport Beach at 1401 Avocado Ave, Suite 502, Newport Beach, CA. 92660 any time Monday through Friday at 949-640-9554. To learn more about Dr. Daniele Green and her practice, you may visit her website at https://coastalsmilesdentistry.com/
Source: Conversation with Bing, 8/19/2023
(1) Code of Ethics | American Dental Association – ADA. https://www.ada.org/about/principles/code-of-ethics.
(2) ADA.org: 2023 Principles of Ethics and Code of Conduct. https://www.ada.org/-/media/project/ada-organization/ada/ada-org/files/about/ada_code_of_ethics.pdf?rev=f9a73c582a1d4f4b9c780799bd58db33&hash=30930C28F79FEAD862A87018D89B748A.
(3) 5 Key Principles of Dental Ethics & How to Apply Them. https://www.todaysrdh.com/5-key-principles-of-dental-ethics-how-to-apply-them/.
(4) Ethics and Laws in Dentistry – IOSR Journals. https://www.iosrjournals.org/iosr-jdms/papers/Vol20-issue5/Series-10/B2005100510.pdf.
(5) Dental treatment overtreatment commercialism in dentistry. https://www.dental-tribune.com/news/interview-increased-commercialism-and-overtreatment-in-dentistry/.
(6) Do I really need this crown? Dentists admit feeling pressured to offer …. https://theconversation.com/do-i-really-need-this-crown-dentists-admit-feeling-pressured-to-offer-unnecessary-treatments-148638.
(7) 5 Types of Overdentures – Procedure, Pros, Cons, & Costs – NewMouth. https://www.newmouth.com/dentistry/restorative/dentures/overdenture/.
(8) Out-of-Network Dentists – DentalInsurance.com. https://www.dentalinsurance.com/resources/specialty-dentistry/out-of-network-dentist/.
(9) In Network Dentist Benefits | Out of Network Dentist – Delta Dental. https://www.deltadental.com/us/en/protect-my-smile/dental-insurance-101/in-network-dentist-benefits.html.
(10) How to deal with an Out of Network dentist | EasyDentalQuotes. https://easydentalquotes.com/how-to-deal-with-an-out-of-network-dentist/.